Free Christmas Activity
Letter to Santa
Send Santa a letter to let him know everything you want this Christmas. Colour the Polar bear with fun colours and then pop the whole thing in the mailbox.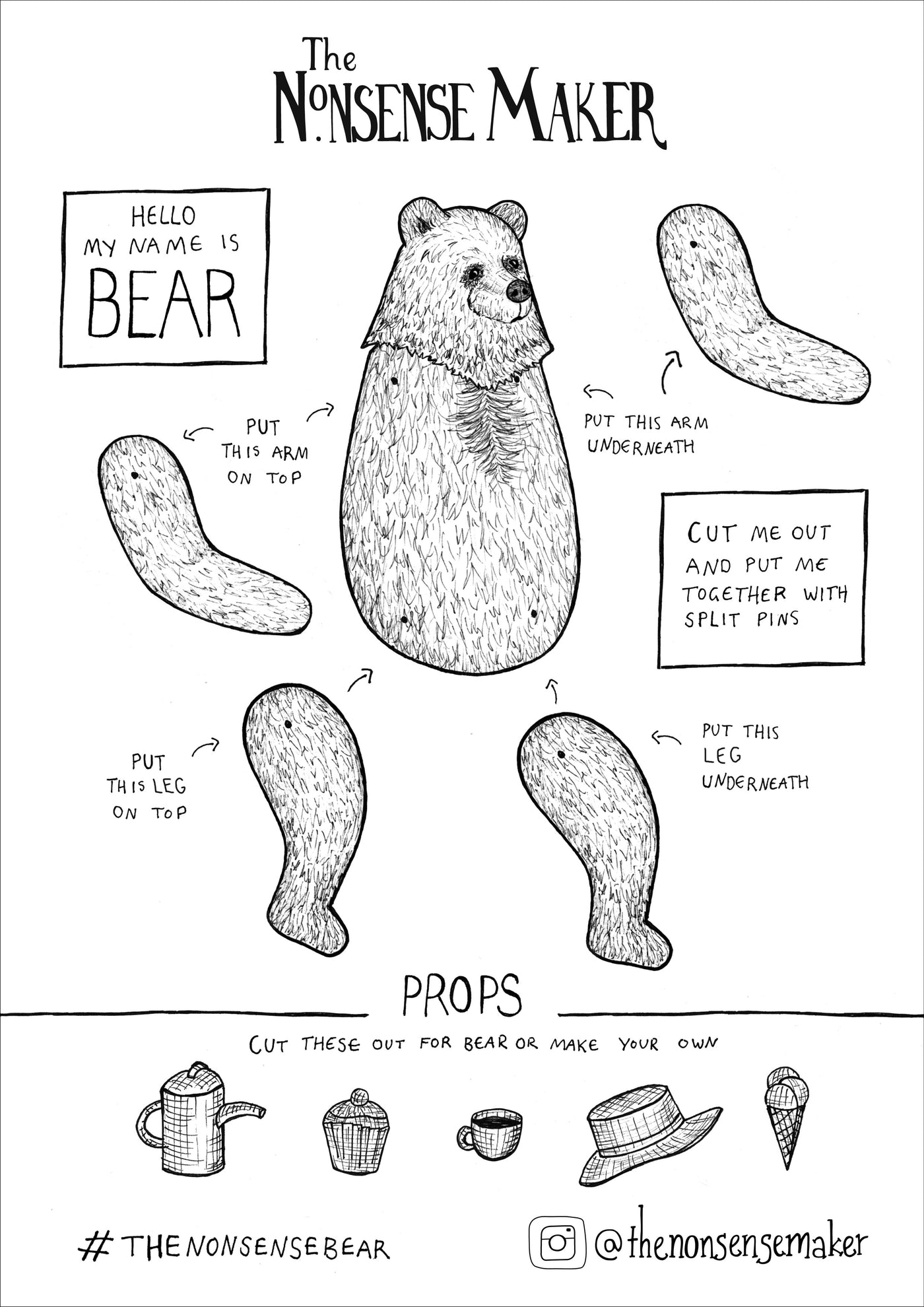 Free Activity for kids
Make a Stop Motion Bear
A creative activity to keep kids entertained for hours!
Step 1: Open the file and select print.
Step 3: Cut the pieces out and put Bear back together using split pins.
Step 4: Make a stop-motion film! You can download a stop motion app (I used Stop Motion Studio), or you can set up your camera in one spot and take photos of Bear as you move him.
Step 5: Share your video with us! Tag us on instagram @thenonsensemaker and hashtag #thenonsensebear.